Champagne Mercier (Epernay)
Champagne Mercier (Epernay)
Popular in Epernay
Unique cellar Tour by mini train. Open on Sundays!
Mercier Champagne Tour is an unique experience. Enjoy the audio guided cellar tour with a little train. Discover the beautiful wine cellars of Mercier Champagne House in Epernay.
Open 7 days a week!

Mercier, a genius in communication:
In the 19th century, Eugène Mercier started setting up different events, such as Tasting Champagne Mercier in a hot-air balloon during the World Fair in 1900 or the making of one of the very first promotional films about the history, in cooperation with the Lumière brothers!
Champagne Mercier's tradition is carried on by non-conformism and remaining fashionable.
Mercier is the Champagne of a big House established in 1858. However, it could also be the Champagne of another House: yours …
Book the Mercier Champagne Tour online!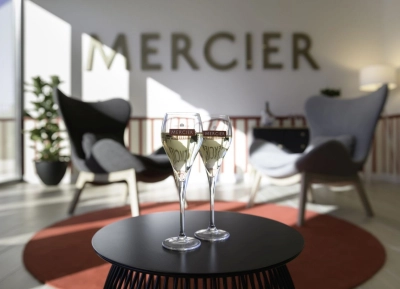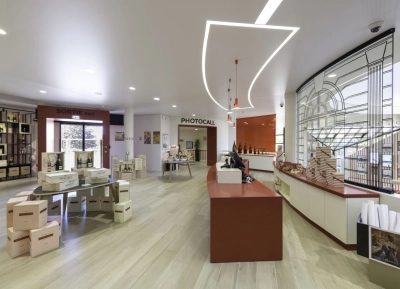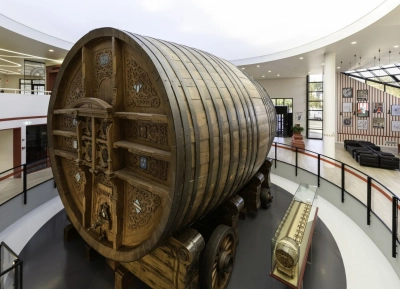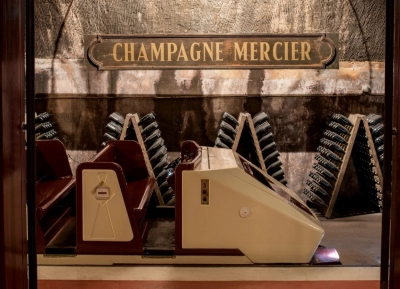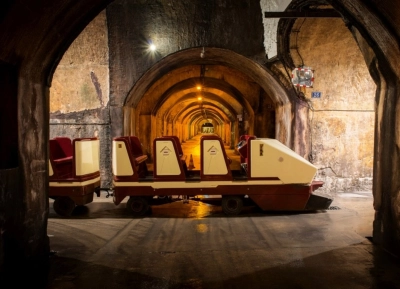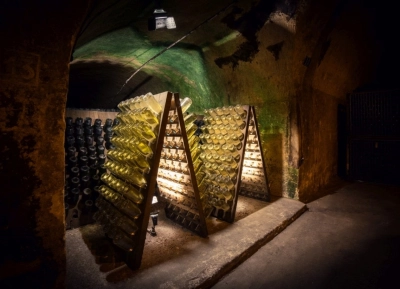 Do I need to book a visit at Champagne Mercier (Epernay) in advance?
We advise you to book in advance because availabilities are limited. However, of course you can also make a last minute booking.
Do I need to pay online?
No, you will pay at the champagne house (by cash, bank card, credit card)
Can I cancel my booking?
Yes, you can cancel your booking without any charges 24 hours before your visit takes place. * Please note that Champagne Mercier (Epernay) will charge you the full amount of the booking in case of no-show / no notification of cancellation or no timely cancellation.
How can I cancel my booking?
You can login into your own account on the website and cancel your booking without any costs 24 hours before your visit. Of course we will be happy to assist you with your questions by sending us an email to: info@champagne-booking.com
1 activity
Tour & Tasting

60 minutes

1 - 6 Persons