Villa Demoiselle (Reims) - Champagne Vranken
Villa Demoiselle (Reims) - Champagne Vranken
Last minute tours
For the lovers of beautifull achitecture and fine Champagne
Pearl of the architecture dating back from the early 1900s, Villa Demoiselle in Reims was born again in 2008 with a new splendor thanks to the passion of its owners Paul-François and Nathalie Vranken.
A visit at the Villa Demoiselle (including a Champagne tasting) can be combined with a Tour of the Pommery wine cellars.

Villa Demoiselle (Reims) was restored from 2003 to 2008 , through an exemplarry restauration process as loyal as possible to its original building. Villa Demoiselle of an Art Deco style, was built in 1908 and its rennovation was directed by Nathalie and Paul-François Vranken after they bought it in 2004. Since its opening in 2008, Villa Demoiselle can be visited and also hosts temporary exhibitions. The latest was a collection of Art Nouveau pieces collected by Henri Vasnier when he was living in the Villa Cochet (the former name of Villa Demoiselle at the beginning of the XXth century).
The Villa is inspired by Art Déco and Art Nouveau and listed as World Heritage.
Go back in time and discover this Villa in an unique and refined setting!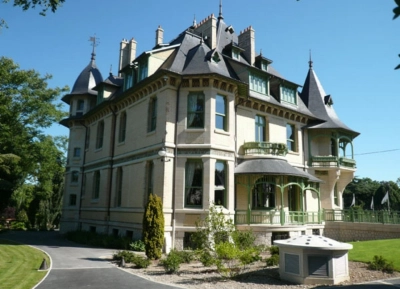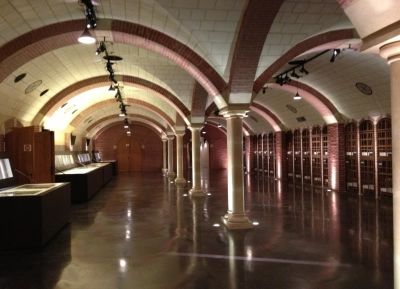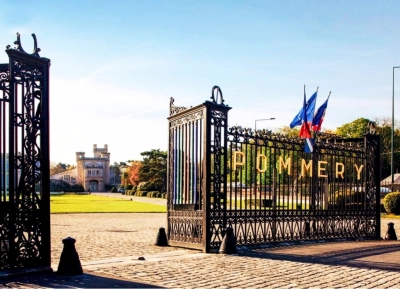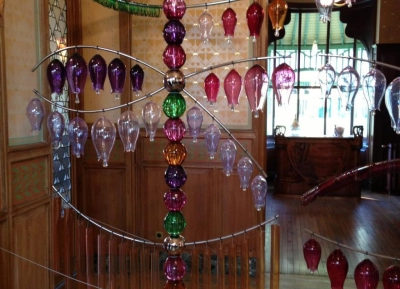 Do I need to book a visit at Villa Demoiselle (Reims) - Champagne Vranken in advance?
We advise you to book in advance because availabilities are limited. However, of course you can also make a last minute booking.
Do I need to pay online?
No, you will pay at the champagne house (by cash, bank card, credit card)
Can I cancel my booking?
Yes, you can cancel your booking without any charges 24 hours before your visit takes place. * Please note that Villa Demoiselle (Reims) - Champagne Vranken will charge you the full amount of the booking in case of no-show / no notification of cancellation or no timely cancellation.
How can I cancel my booking?
You can login into your own account on the website and cancel your booking without any costs 24 hours before your visit. Of course we will be happy to assist you with your questions by sending us an email to: info@champagne-booking.com
5 Activities
Tour & Tasting

60 minutes

1 - 50 Persons

Tour & Tasting

90 minutes

1 - 50 Persons