Champagne Roland Philippe
Champagne Roland Philippe
New
Champagne Tasting and lunch in Châtillon-sur-Marne
Maison Roland Philippe Père & Fils in Châtillon-sur-Marne invites you to participate in a unique culinary tasting experience! Visit the domain and be surprised. Discover the beautiful Champagnes which will be accompanied during the lunch.

Champagne Roland Philippe Père & Fils is a champagne house that has been around since 1952. It is located in the charming Champagne village of Châtillon-sur-Marne, in the Marne Valley. The history of this village is of great importance, because on the top of the hill stands the remarkable statue of Pope Urban II, who was born and lived there until he became famous for organising the first crusade. The vineyard extends over six hectares, allowing the harvest of the three Champagne grape varieties, Chardonnay, Pinot Noir and Pinot Meunier, and the blending of the wines. The range comprises eight cuvées such as the Carte Noire Brut, the Carte Noire Demi - Sec, the Carte Blanche Brut, the Rosé Brut, the Millésime Brut, the Blanc de Blancs Brut, the Cuvée Spéciale and the Cuvée Chlo'Ice. The winery markets its Champagne through direct sales in its premises, as well as for export since 2019 and in seven depots located in the regions of Grand Est, Hauts de France, Rhône Alpes and Centre Val de Loire. The village is close to the A4 motorway (9km) towards Paris (125km) and Reims (35km), and close to Epernay (18km) and Dormans (11km).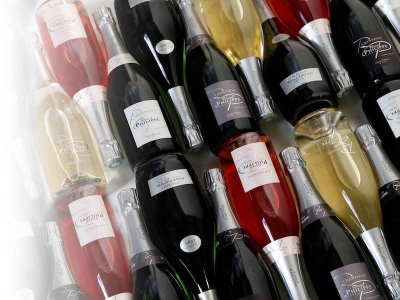 Do I need to book a visit at Champagne Roland Philippe in advance?
We advise you to book in advance because availabilities are limited. However, of course you can also make a last minute booking.
Do I need to pay online?
No, you will pay at the champagne house (by cash, bank card, credit card)
Can I cancel my booking?
Yes, you can cancel your booking without any charges 24 hours before your visit takes place. * Please note that Champagne Roland Philippe will charge you the full amount of the booking in case of no-show / no notification of cancellation or no timely cancellation.
How can I cancel my booking?
You can login into your own account on the website and cancel your booking without any costs 24 hours before your visit. Of course we will be happy to assist you with your questions by sending us an email to: info@champagne-booking.com